Assalamualaikum...
Anyeong haseyo to all my fellow friend :)
Hope today as great as always...
Baru-baru ni masa sesi shopping..
Aku telah mencuba dan mencium bau perfume ini..
Reb`L Fleur By Rihanna..
Perfume ni dah lama launch di pasaran
iaitu pada tahun 2011,
Mungkin ramai yang dah tahu bau ni macam mana..
Dulu2 aku tak menimbul kan rasa minat langsung pon kat perfume ni..
Tapi lepas dah tau bau dia sedap macam ni
Terus jadi gila ..
nak nak nak nak sangat...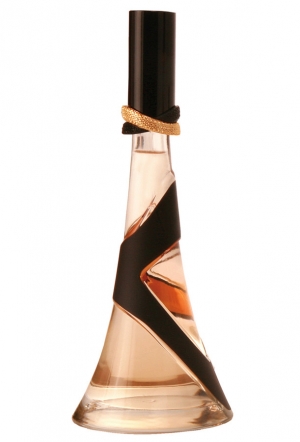 so jom kita tengok kandungan yang ada
dalam perfume yang aku minat sangat2..
top notes :
Peach , Plum & Red berries
Middle notes :
tuberose, violet , hibiscus & coconut
base notes :
Vanilla, Amber , Musk & Patchouli

source : www.celebrityfanweb.com
So bila bau ini di combine2 kan ,
Apakah yang terjadi...???
Jom kita baca review pengguna ..
"This is not typical of the celeb scent scene. It involves elements of many different types of perfumes, tropical yet warm and comforting, spicey yet sweet, fruity but very musky and deep. This smells very complex and is very heavy at first. Like most fragrances this doesn't last on my skin, but I've heard from other people that it lasts all day. Very intoxicating and heady in the same way that Hypnotic Poison is, very sensual and daring. I prefer Rebelle just because of the coffee note but I think this is more original and very good for Ri's first scent!"
"This perfume starts with a fun fruity splash at first whiff, and then mellows into a flirty tropical floral bouquet, and then dries down to a warm sweet amber vanilla blend, with hints of spicy patchouli and warm musk.

This is a fragrance that lies close to the skin and leaves the wearer

with a warm contented feeling."
source : www.edgeoftheplank.com
Perfume ni bau dia memang lain dari yang lain...
Since aku test tu atas kertas ja , aku tak pasti perfume ni masuk atau tak
dengan chemistry badan aku.
Bau dia adi hidung aku ala2 ck one yang di campor dgn vanila dan
bau2 yang sedap nak makan..
Kombinasi citrus and floral fruity gourmand
Memang bes giler dan tahan lama.
Keesokan hari bau tu still ada kat kertas tu..
so agak long lasting la..
First spray bau dia memang agak heavy,
tapi bila dah dry down ,
bau dia terus jadi sangat2 marvelous..
SO... korang kalo nak tau dengan lebih lanjut..
ok.. tata for now :)