Assalamualaikum....
Anyeong haseyo beautiful people.
Kelmarin aku terjumpa satu perfume yang agak comel..
Perfume apa kah itu ??
"Selena Gomez EDP for women"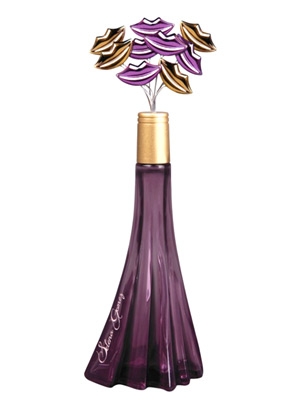 comel kan ?
unik gila kot botol dia memang aku berkenan sangat2..
what about the smell ?
nak tau kandungan yang ada dalam perfume ni ?
Top notes :
orange , peach , pineapple & raspberry
middle notes :
musk , freesia & blackberry
base notes :
amber , vanilla, dark chocolate & coconut.
wow.. semua nya yummy ..
so perfume ni di klasifikasikan dalam kumpulan
Floral Fruity Gourmand :)
my favourite actually..
element sweet mcm buah
wangi mcam bunga
dan bau sedap macam nak gigit2..
mengikut survey yang telah di buat ,
perfume ni sesuai di guna kan pada musim panas dan waktu siang.
Jadi amat2 lah bersesuaian dengan kita yang tingga kat tempat
yang panas mcm ni :)
so... what other think about this perfume ?
"I love this new fragrance by Selena Gomez!!! First of all the bottle its very pretty :) i like how she created it with lips and the smell of the perfume its much maturing and long lasting then Justin biebers perfumes..."
"I am a guy and I got a sample of this with my colognes today and I have to say I really like this scent. I was gonna give it to my girlfriend but now Im gonna keep it for myself and see what she says, haha. Very nice scent, smells like dessert.

EDIT: She liked it but she could tell it was perfume, i ended up giving it to her cause it smelled better on her."
so, macam mana ?
Boleh dapat gambaran x ?
Kalao nak tau dengan lebih lanjut boleh la baca
OK... thanxx for reading everyone !
Sarang hae!
source : fragrantica.com